---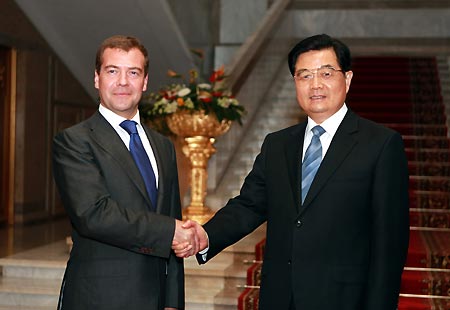 Incredibly important picture of the moment:
"Chinese President Hu Jintao meets with his Russian counterpart Dmitry Medvedev in Dushanbe, capital of Tajikistan, Aug. 27, 2008. The Chinese and Russian presidents are in Dushanbe for Thursday's Shanghai Cooperation Organization (SCO) summit." Let's
really
look at this America...
How much power do we think the leaders of (i.e. dictators to) our nation hold?
It's seems that 2/3rds of the world are against US policy.
Wake up America!